Relations and contracting staff
Our staff members are here to ensure you have the information needed to help you care for your patients and our members.

Provider relations team
Our provider relations representatives can help you with the following:
Understanding your fee schedules and check adjustment reports
Processing claim reconsiderations
Resolving complex claims issues
Setting up a new mySanfordHealthPlan account
Our representatives also conduct webinars and perform NCQA site visits.

You can also call our provider relations support line at (800) 601-5068.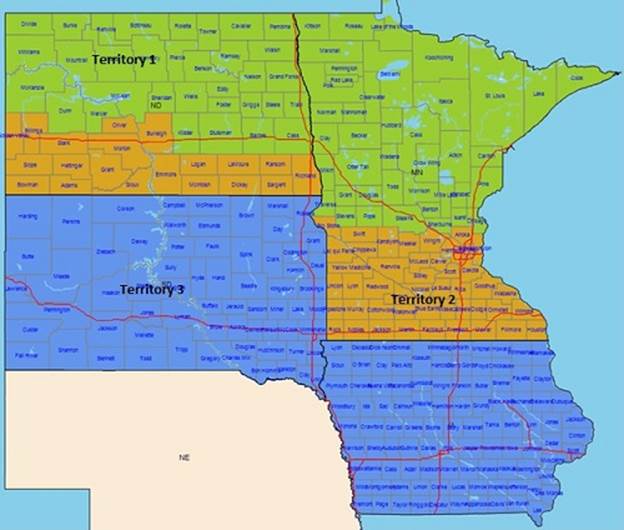 Provider relations representatives
Territory 1: (Green) Tyler Brandt - (701) 417-6522 or tyler.brandt@sanfordhealth.org
Territory 2: (Orange) Corey Erickson - (605) 312-2722 or corey.erickson@sanfordhealth.org
Territory 3: (Blue) Amber Schelling - (605) 328-7173 or amber.schelling@sanfordhealth.org

Contracting team
Our network contracting specialists can help you become a participating provider in our network. You can also contact them regarding contracts or fee schedules.

Network contracting specialists

If you have questions regarding claim status or member eligibility, log on to your secure provider account here.